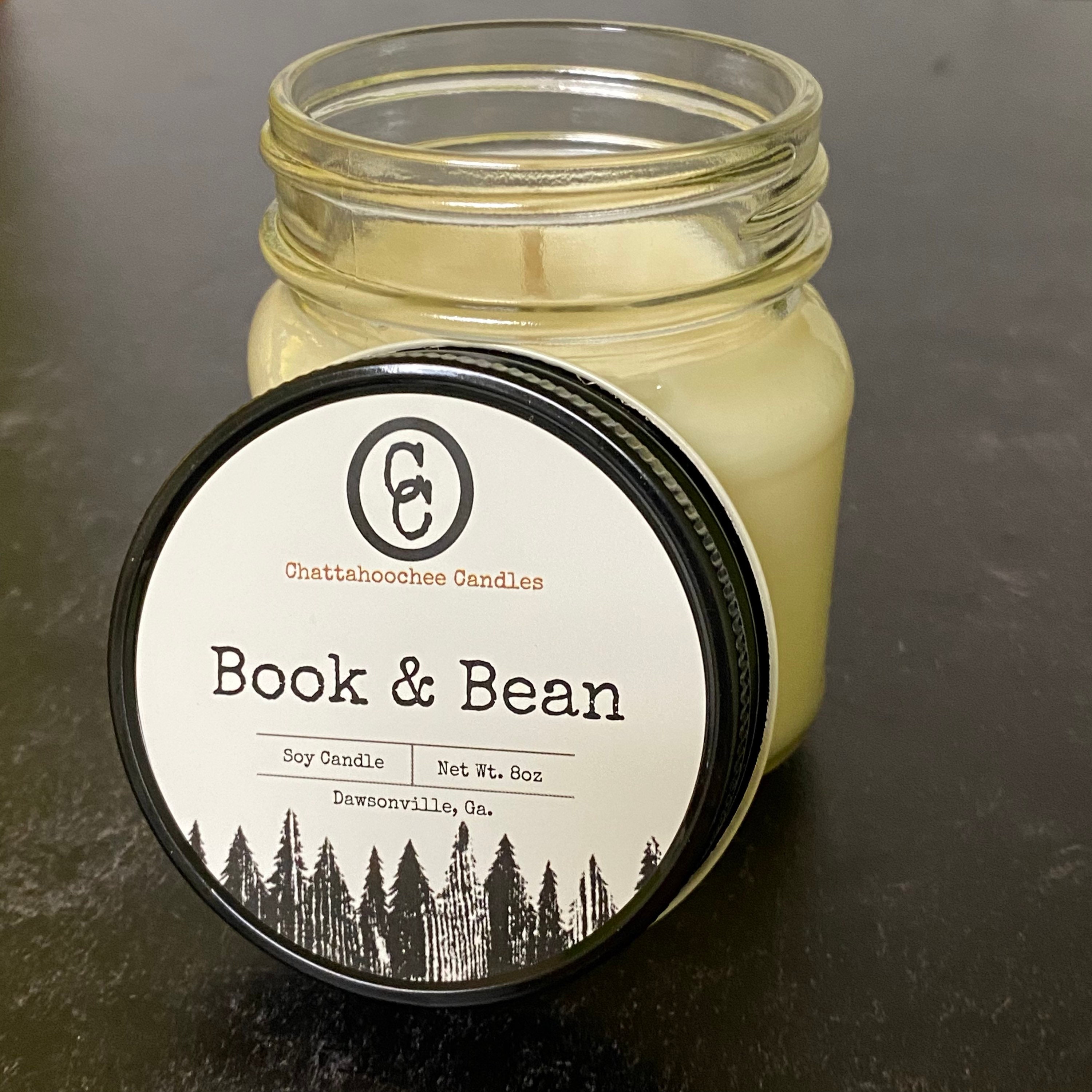 Book & Bean- Mason Jar Candle.

Book & Bean- close your eyes and pretend you're standing inside of a *Barnes and Noble. BOOM. Fresh brewed *Starbucks coffee and the new book smell is packed into the amazing fragrance! ☕️

Made with 100% Natural Soy wax and hand poured into a reusable Mason Jar. We use only Eco friendly, lead-free cotton wicks and high quality fragrance oils in all our candles.

Soy burns clean leaving no black smoke, toxins, or chemicals. It is a natural American farmed product. Soy candles burn longer, giving you more value for your dollar.

Each 8oz candle burns approximately 60hrs. Be sure to allow your candle to make a wax pool to the sides of the jar upon first burn for best results and even burns in future lightings. And always trim your wick before future lightings.

*Chattahoochee Candles has no affiliation with Starbucks or Barnes and Noble.
Returns & Exchanges
I gladly accept cancellations