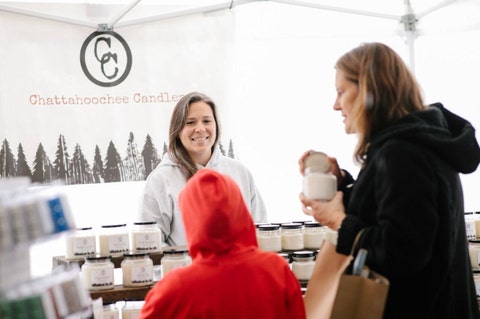 Dec 10
Nofo Brew Co. Christmas Market
Join me at Nofo Brew Co. for their annual Holiday Market!! Stock up on all your favorite holiday candles (Fraser Fir) and do some last minute Christmas shopping from local small businesses while enjoying a few delicious adult beverages.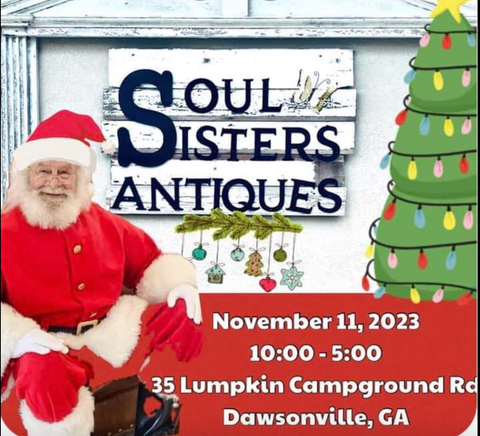 Nov 11
Soul Sister's Antiques- Christmas Market
Come get a head start on some Christmas shopping from your favorite local small business owners!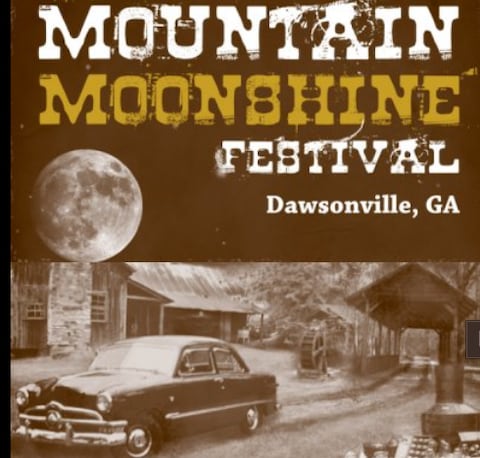 Oct 28 - Oct 29
56th Annual Mountain Moonshine Festival
Classic Cars, Live Music, Great Food and Over 300 Vendors!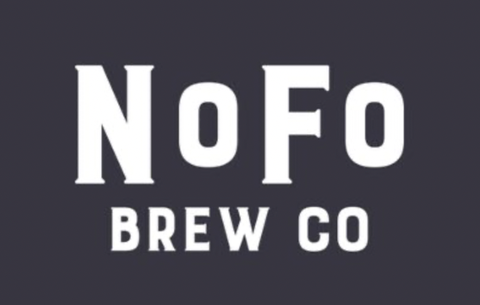 Oct 8
NoFo Brew Co. 4TH ANNIVERSARY MARKET
Another year at NoFo is in the books! Join us for great beer and one of a kind, hand crafted goodies to cap off the weekend celebration!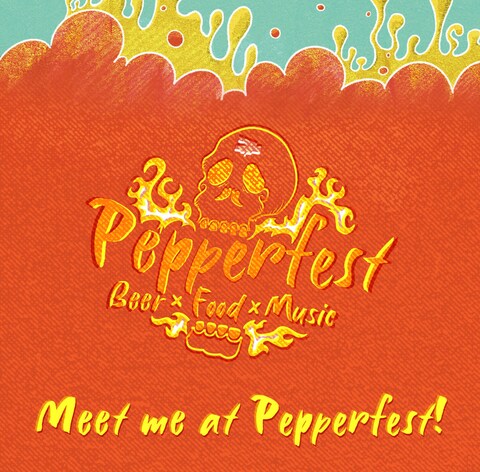 Sep 9
Pepperfest- Halcyon
Come enjoy your Saturday with some craft beer and local vendors! Hosted by Cherry Street Brewing but will feature many other local breweries as well.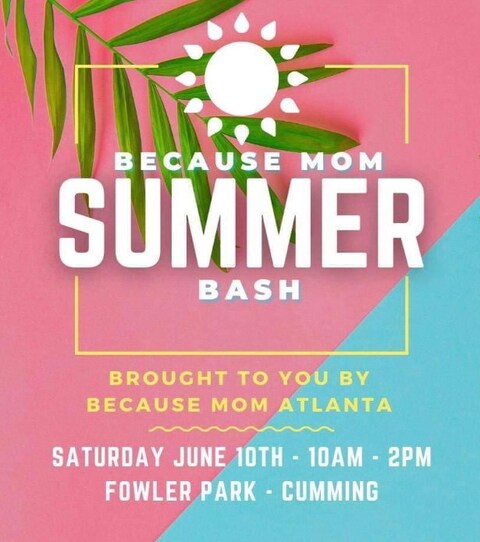 Jun 10
Because Mom Summer Bash
Brought to you by 'Because Mom' Atlanta. Join us for the 2nd Annual Summer Bash! There will be local vendor as well as some yummy food. There will also be a cake walk at noon, face painting, FREE swags bags for the 1st 50 families, snow cones, a bouncy house and more!
May 20
For the Love of Dogs- Adoption Event
Come out to Hall & Hound Brewing Company to support finding forever homes for these amazing dogs! There will also be microchipping, vaccinations, kids cupcake decorating, raffles, silent auctions, vendors, Live music, food and drinks!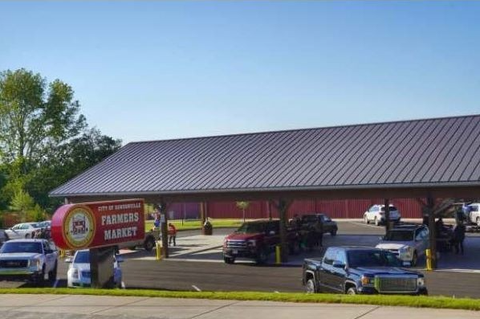 Apr 29 - Oct 14
Amicalola Farmers Market
Join me (most) Saturdays at the Dawsonville Farmers Market! 8am-12pm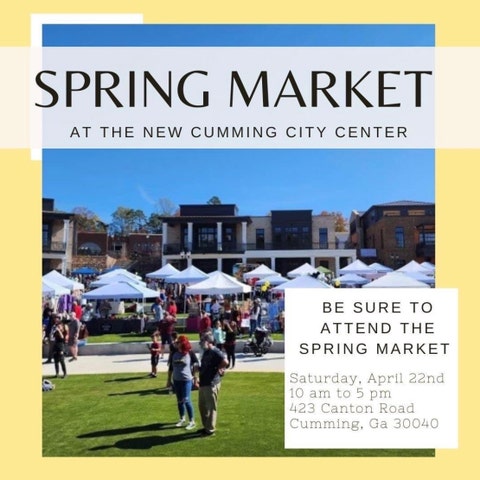 Apr 22
Cumming City Center- SPRING MARKET
Come join us for the NEW Cumming City Center's 1st Annual Spring Market. Many new shops and restaurants will be open for business as well. So there will be lots to do and see!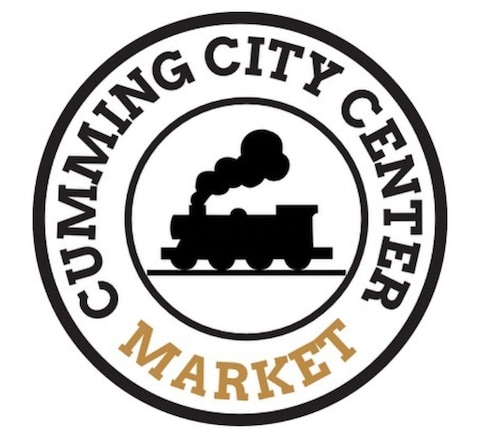 Nov 19
Cumming City Center- Pop Up Winter Market
Come out and get an early start on your Christmas shopping with lots of local makers at the 1st annual Winter Market in the brand new Cumming City Center!!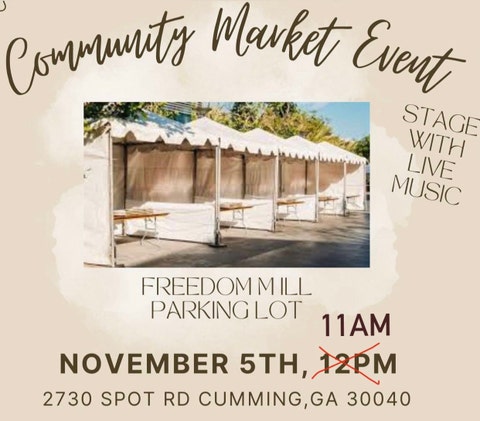 Nov 5
Freedom Mill Community Market
Local small businesses will be here to showcase their handmade goods. Come drink some beer, throw some axes and get a head start on your holiday shopping! This will be my first market with Winter/Christmas scents available.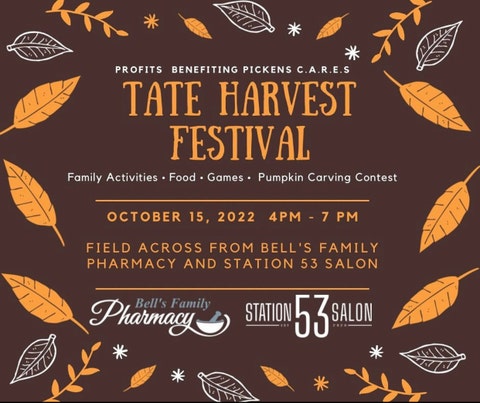 Oct 15
Tate Harvest Festival
Family activities, Food, Games and a Pumpkin Carving Contest! Profits benefiting Pickens C.A.R.E.S.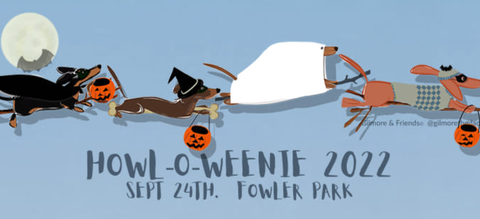 Sep 24
Howl-0-Weenie
DREAM Dachshund Rescue is so excited and can't wait to see all of our doxie friends and their people. The fun and games won't stop with costume contests, dachshund races, games, a silent auction, and the infamous Neiman Barkus. The grill will be cooking up hot dogs and other goodies will be offered.
Aug 27
Wexford Back to School Event
Come have some fun with raffle items, snacks and mimosas!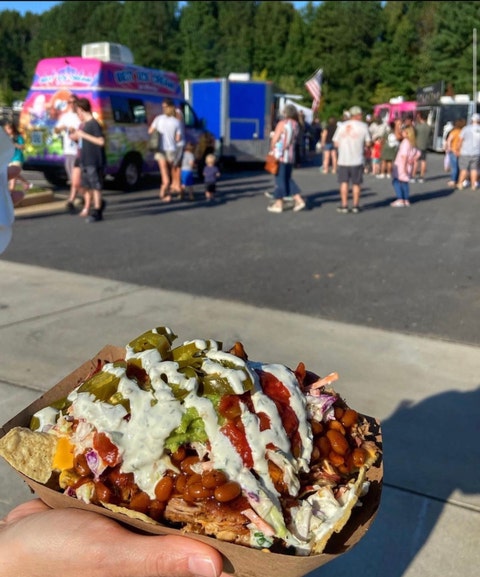 Aug 5
Food Truck Friday
Food Trucks and LIVE Music! Come celebrate the first day of school with dinner, music and local vendors. All set up under the pavilion in downtown Dawsonville.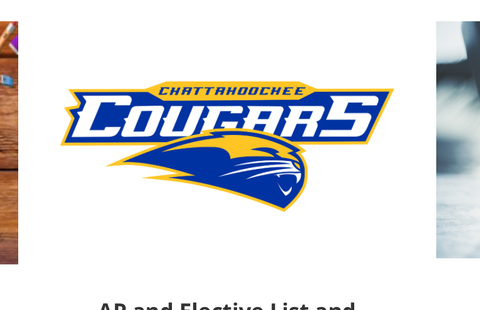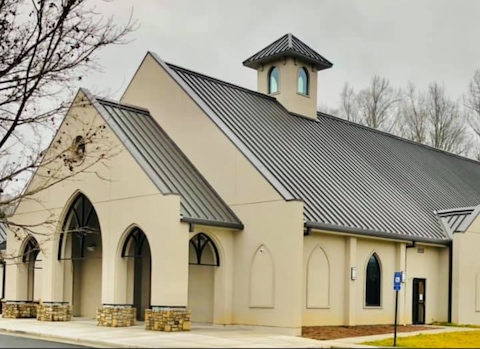 Apr 30
Christ the Redeemer Craft Fair/BBQ
Come out and and support the "Respect for Life" program at Christ the Redeemer Catholic Church! In addition to the craft fair, they will also be having a BBQ, games for kids, a dunk tank as well as Fire & EMS trucks. It's going to be a lot of fun! Event is free of charge for entry.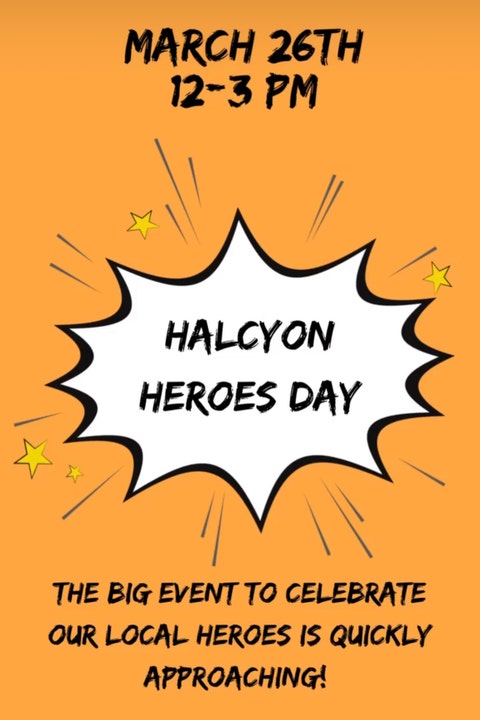 Mar 26
Halcyon Heroes Day
Come out and celebrate our local heroes! I will not personally be present at this event. However, there will be a volunteer with the Forsyth County Sheriff's Office there selling the "K9 Flash" Candles to help raise money for the Georgia Police K9 Foundation. And K9 Flash himself, will be there! So please stop by and show your support!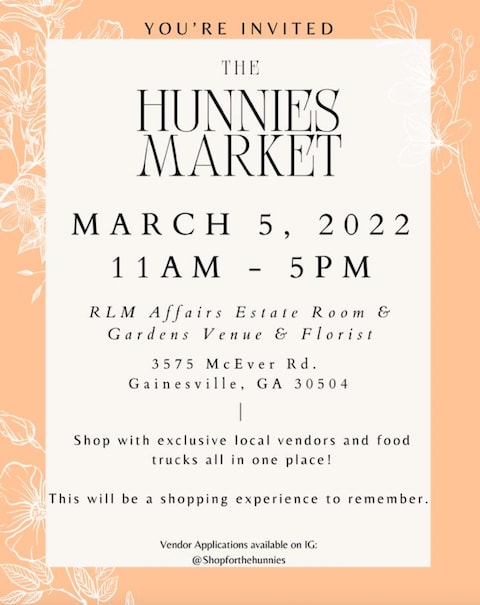 Mar 5
For The Hunnies Market
Come join me to kick off the 1st market of the new year! It will be held at the RLM Affairs Estate Room and Gardens Venue in Gainesville.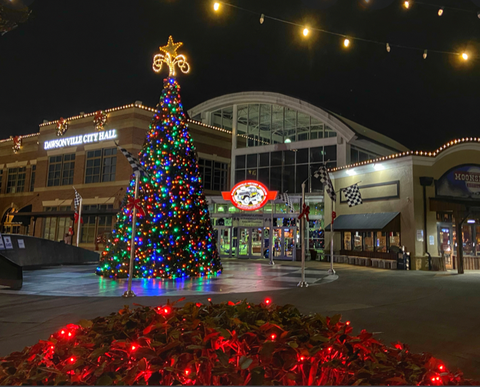 Dec 4
Jingle Market
Don't miss out on Dawsonville's Jingle Market! Complete with the town's Annual Christmas Parade, pictures with Santa and Tree lighting! Food Trucks will be there too!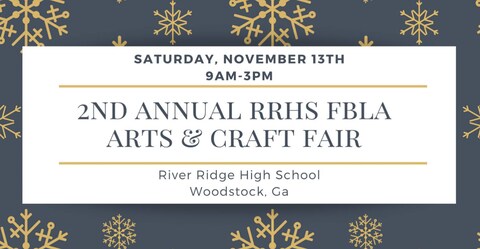 Nov 13
River Ridge High School Craft Fair
Join me at the 2nd Annual River Ridge High School FBLA (Future Business Leaders of America) Arts & Crafts Show. There will be 60 crafters with local, hand made products. There will also be family photos ops with holiday scenes!