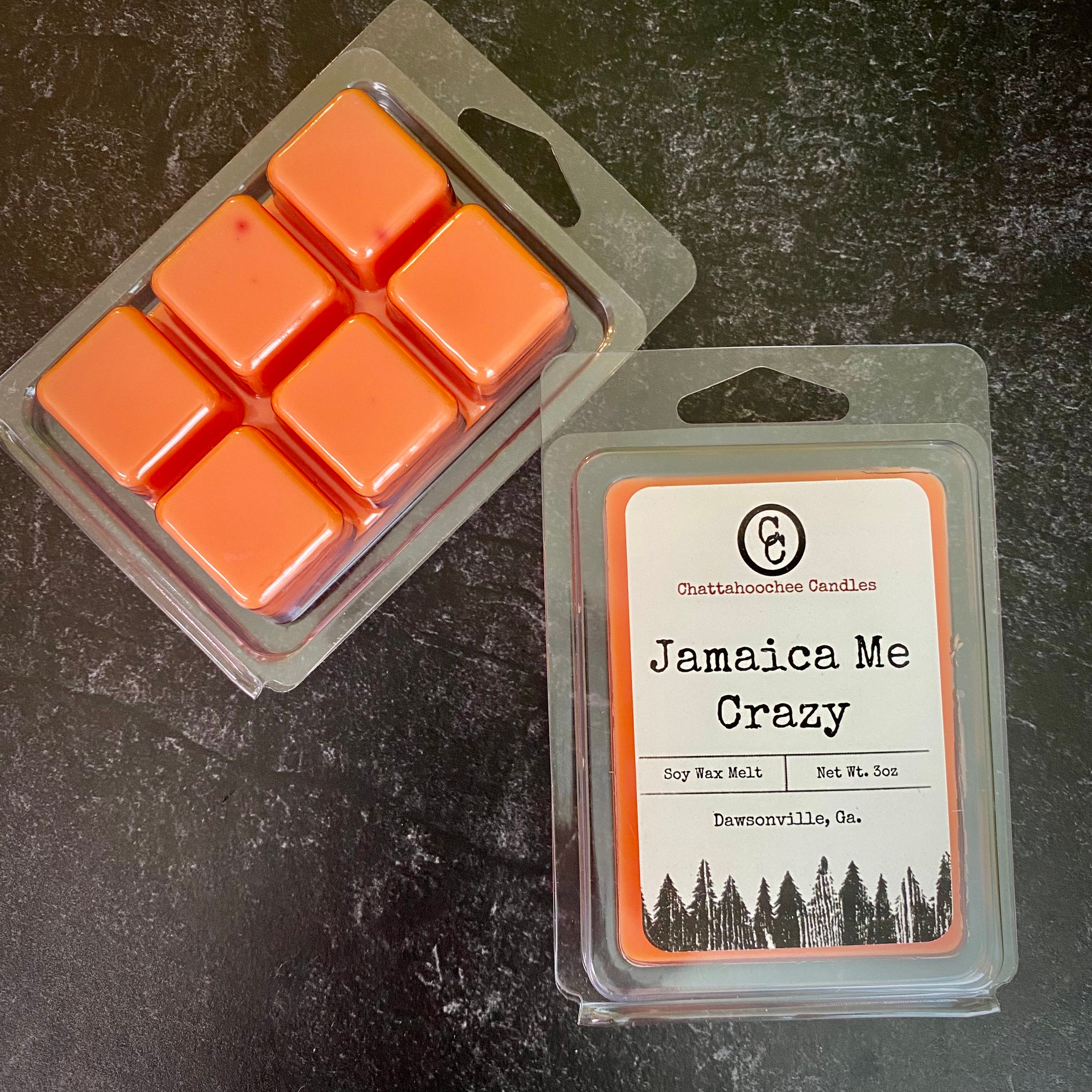 Jamaica Me Crazy is the perfect scent to have around when you want to feel like you're on a tropical island with an ice cold fruity cocktail in your hand. So let's just say, I like keeping this on hand at all times.

They are triple scented which means they pack a powerful punch of fragrance into the room. They rival even the biggest name brands in the business.

Soy wax is a vegetable wax made from the oil of soybeans. After harvesting, the beans are cleaned, cracked, de-hulled, and rolled into flakes. That's where I take over and make the magic happen :)

Each wax melt clamshell contains 6 cubes. A total of 3 oz.

To use: Place 1 to 2 cubes into your wax melter. You can use them several times until they no longer give off fragrance.

Price is for 1 pack.
Returns & Exchanges
I gladly accept cancellations